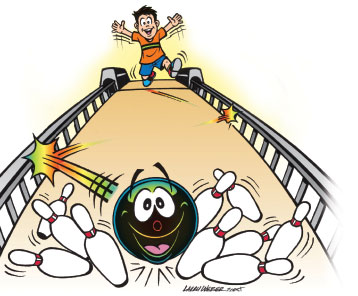 BOWLING PARTY!
Sunday, February 23rd, 12:45-3 p.m. at Family Bowl-away in Butler.
Cost will be $7.00 per person and RSVP to Sarah Hancher at 724-496-9467
or sarah.hancher@hancherlaw.com. We are asking that you bring donations of Oatmeal
for the Food Cupboard. The Christian Education committee is covering a portion of the
cost. It's a great time of fellowship and fun! They have a snack bar.
Bring your best game! All ages invited!